Region 11 Meeting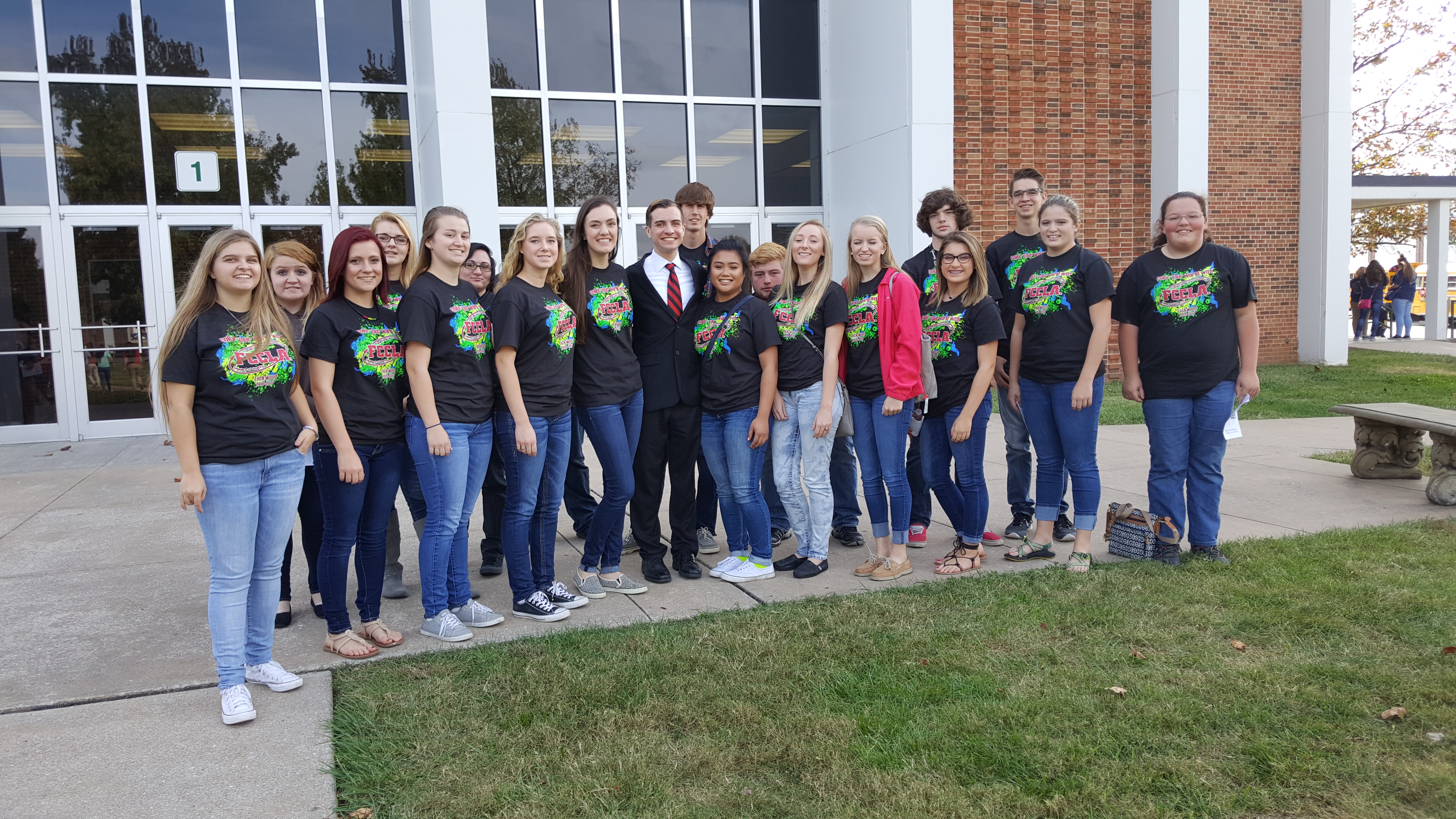 On Wednesday, November 2, 2016 Lockwood Family, Career, and Community Leaders of America (FCCLA) attended the annual Missouri FCCLA Region 11 meeting at Taylor Auditorium on Missouri Southern State University campus. Lockwood FCCLA brought 23 members. At the meeting, student leaders were reminded of upcoming FCCLA events and had the opportunity to listen to guest motivational speaker, Yahya Bakkar. Bakkar presented a message on the importance of developing lasting, positive friendships and influences. He also attempted to teach Region 11 how to beat box. Six hundred sixty-four students and 40 Advisers from 28 Southwest Missouri FCCLA Chapters attended this meeting. Over 3000 items were donated to Lafayette House as part of this year's Regional Service Project.
---
National Cluster Meeting in Denver

Lockwood Family, Career, and Community Leaders of America (FCCLA) and nearly two thousand members and advisers gathered in Denver, Colorado, November 3-5, 2016 for the annual National Cluster meeting. This meeting provided FCCLA members with opportunities to engage in leadership training to better their lives and their community. Members attended exhibitor and student led workshops, listened to motivational speakers, networked, and explored a new city. Motivational speakers included Eddie Slowikowski and Cara Filler. Slowikowski emphasized to members to find their passion and then to work toward that passion. Filler spoke to members, urging them to take control of their life and the decisions they make. She stressed living by choice instead of chance through the story of a tragic car accident that took the life of her twin sister.