Today's Events - JH GBB @ Pleasant Hope, 5:30
Don't forget we are out of school tomorrow! Enjoy your extra day off! Classes will resume Tuesday, November 30!
Today's Events - JH GBB vs Miller, 5:30 (HS Gym) - HS GBB @ Fair Play vs Stockton, 6:00
Congratulations to our October Students of the Month! JH: Landry Ogden, Reese Whitesell HS: Zander Reynolds, Kelyn Holman Elementary: Presley Ogden, Bryson Woodson, Whitney Sangster, & Alfred Douglas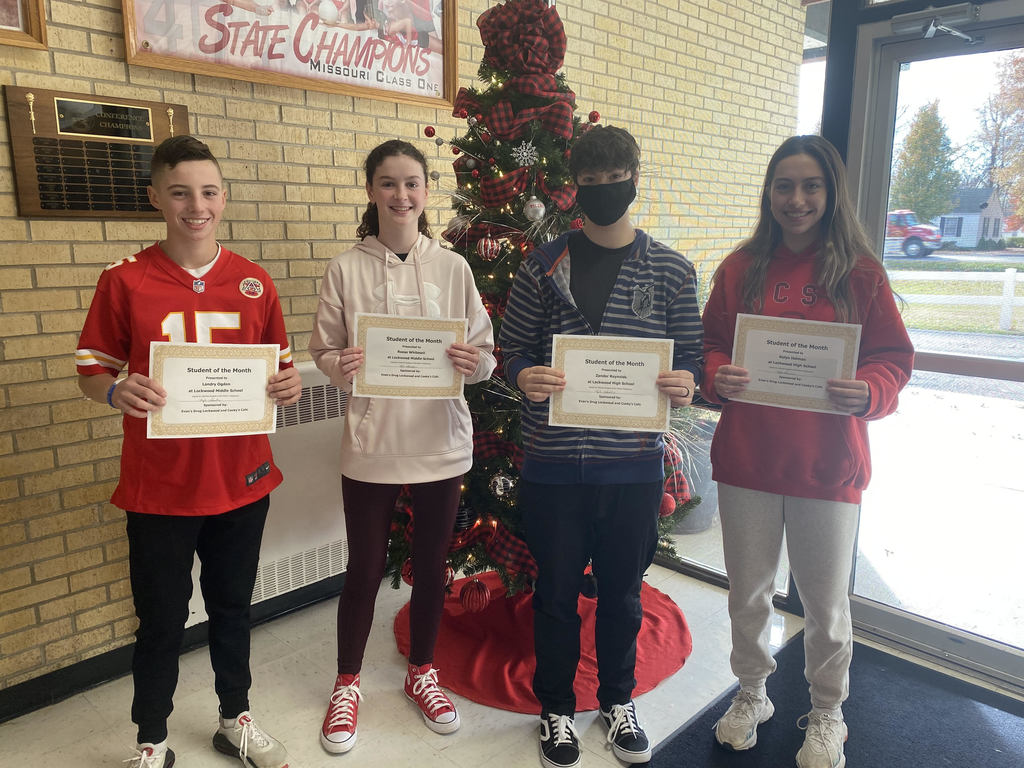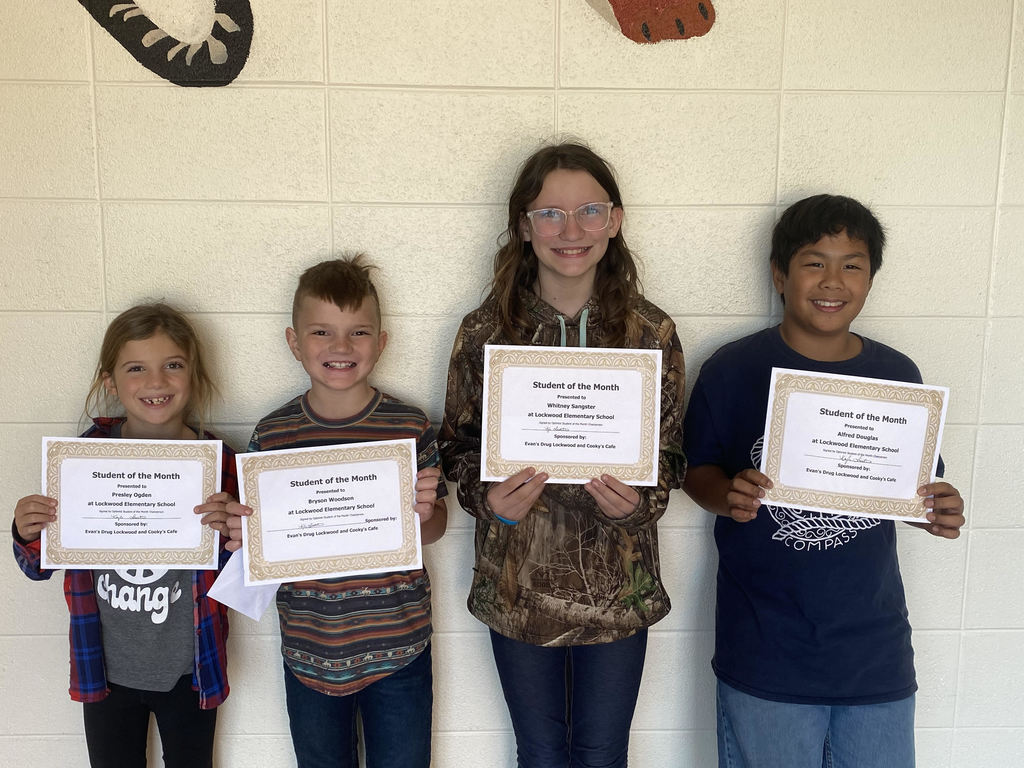 Need LT gear for Christmas? Check out some of FBLA's present ideas!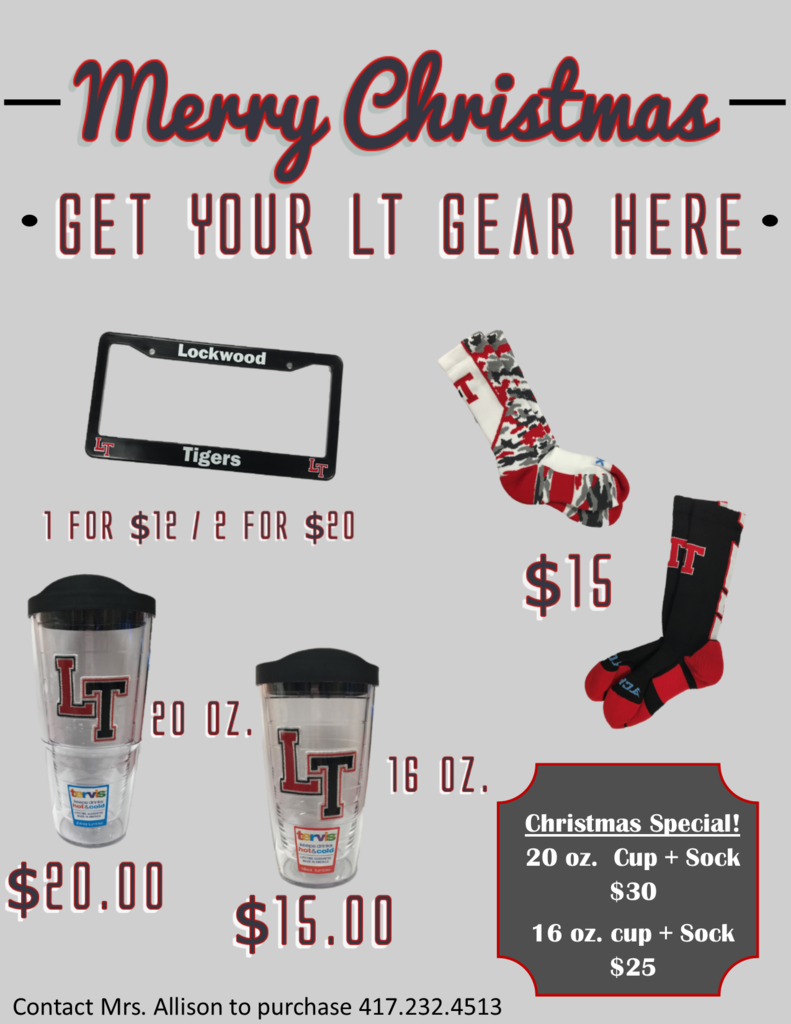 Reminder: The due date for senior and growing-up pictures has technically passed, but you can still turn in pictures before Christmas break. Please contact Mrs. Roschevitz with any questions.
Our elementary is collecting items for the Good Shepherd Nursing Home! Please see the attached flyer for more details!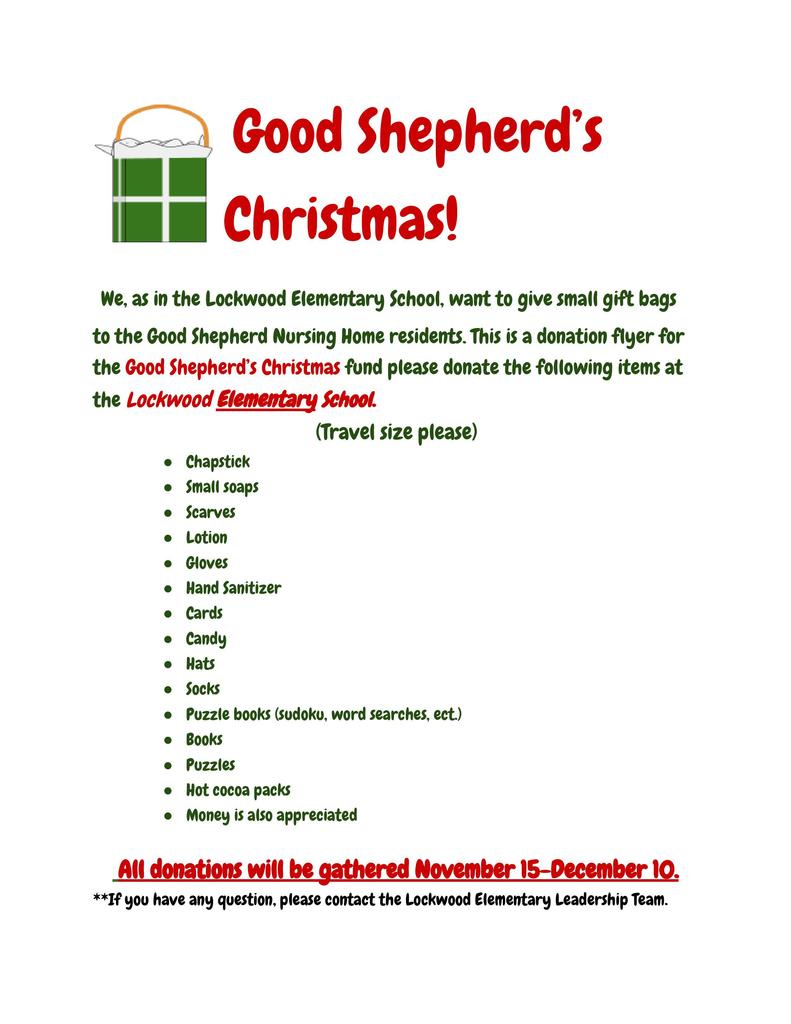 The 1993-1996 LHS Final Four Teams will be inducted into the Missouri Sports Hall of Fame Tuesday, December 14!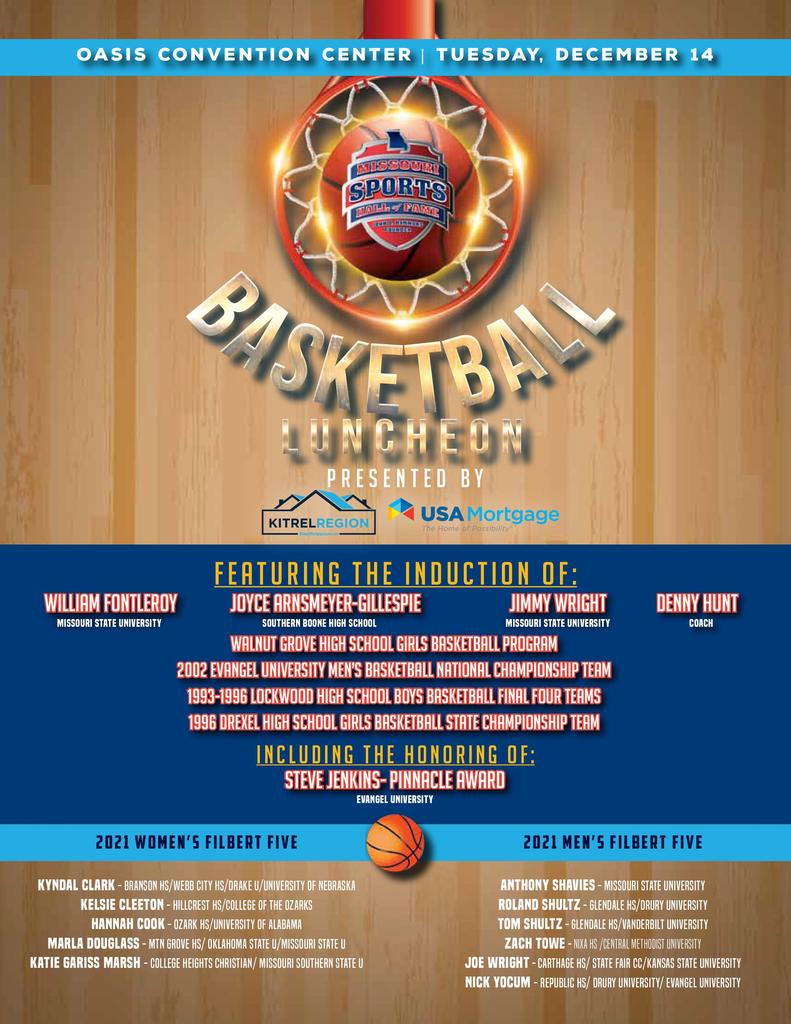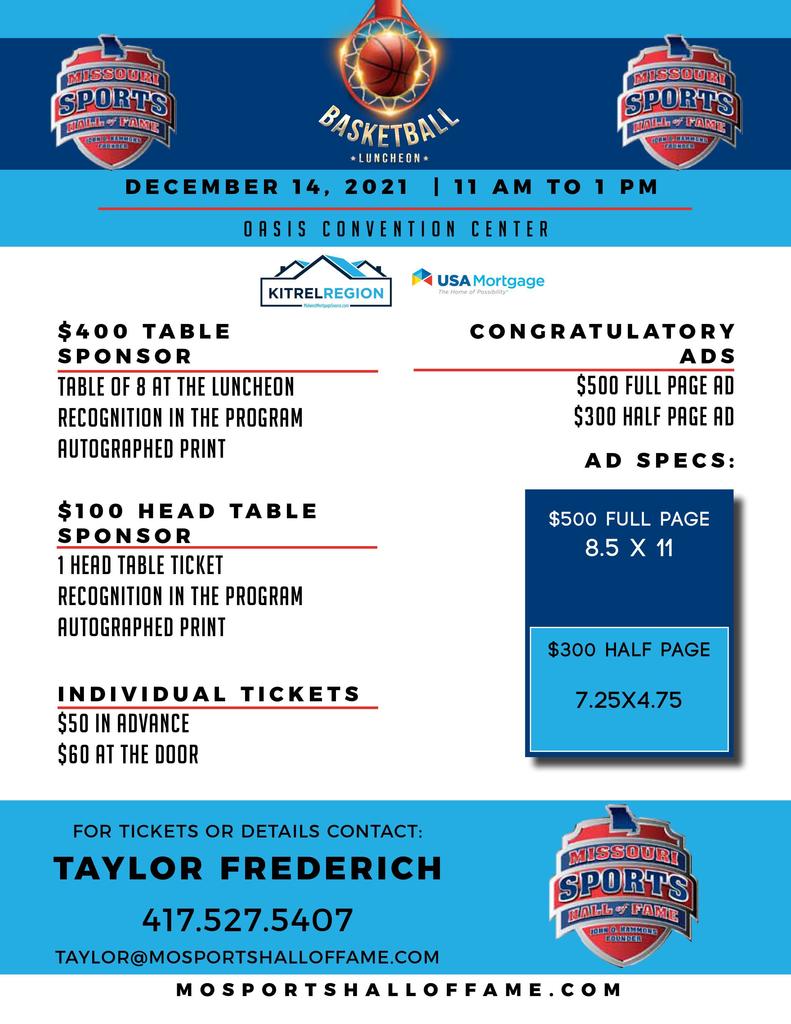 Don't forget that there is a community blood drive today at the American Legion Hall! They will be there until 5:30 and have asked anyone who can to participate as they are short on blood!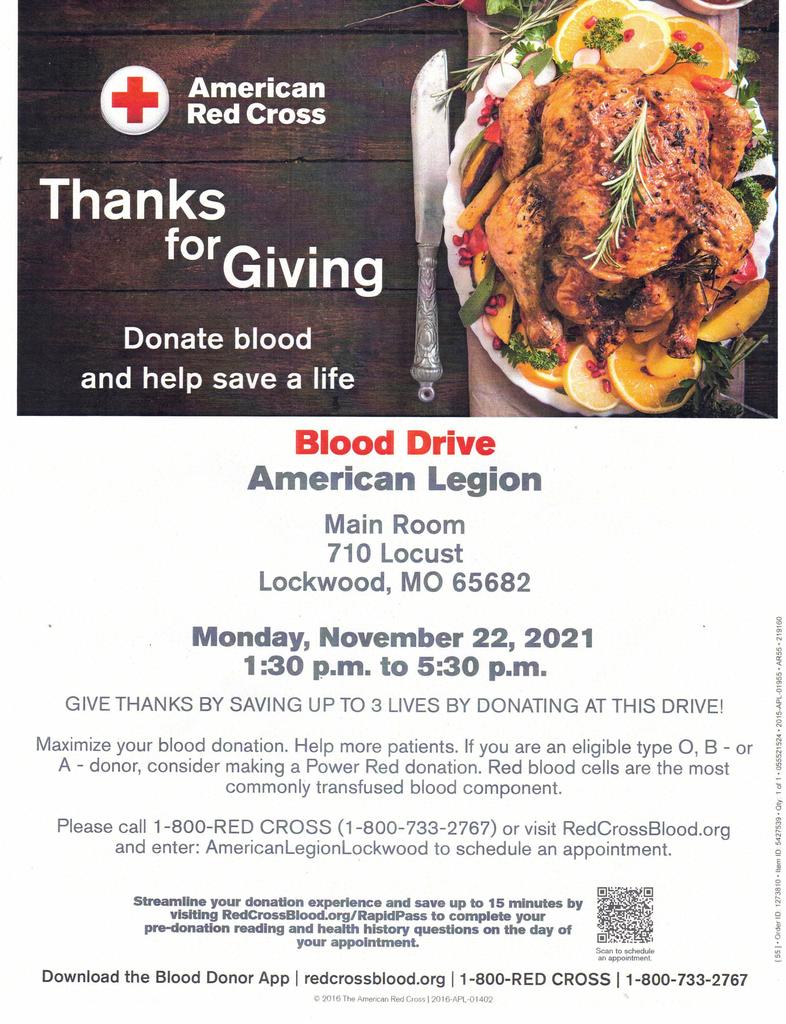 Today's Events - JH GBB @ Greenfield, 5:30 - HS GBB @ Fair Play, 4:30 (Fair Play Tournament)
Today's Events - HS GBB & BBB vs Dadeville, 5:30 (JV Boys, Varsity Girls, Varsity Boys)
We had vo-tech students visit our high school where they set up stations for their area of study. Our students got to visit with students from other schools as well as our own students who attend the Lamar Career and Technical Center. Also, congrats to Landon Stump for being recognized as a student of excellence 1st quarter for the welding LCTC program!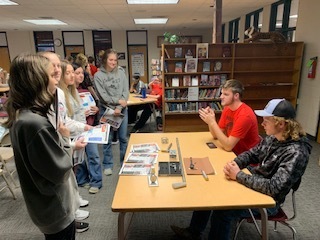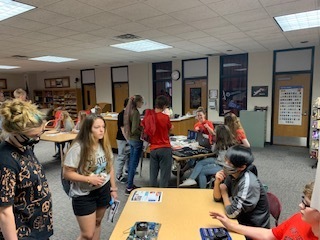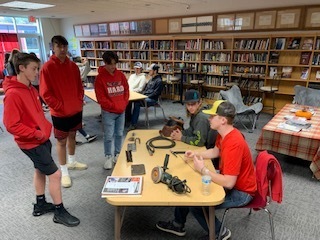 Today's Events - JH GBB @ Stockton, 5:30
Don't forget tonight is FAFSA Financial Aid Night at 6 in the high school!
Today's Events - HS GBB Jamboree @ Purdy 6:00 PM Exeter v. Purdy, 6:45 PM Exeter v. Lockwood 7:30 PM Lockwood v. Purdy - HS BBB Jamboree @ Eldo 6:00 PM Lockwood vs Liberal 6:45 pm Eldo vs. Liberal 7:30 pm Lockwood vs Eldo
Just a reminder that our FAFSA Financial Aid Night is this Wednesday from 6:00-7:30. It will be in the high school computer lab. ** Please bring your family's 2020 tax returns, if the parents filed jointly, access to their 2020 W2s as well. If they have their FSA ID already created, that would be awesome! They may need to have access to their social security codes.
Today's Events - JH GBB @ College Heights, 6:00 ( A then B)
Today's Events - HS FB @ Archie, 7:00 GO TIGERS!
Today's Events - JH GBB @ Ash Grove, 5:30 (There will only be one game)