Today's Events - JH BBB @ Miller, 5:30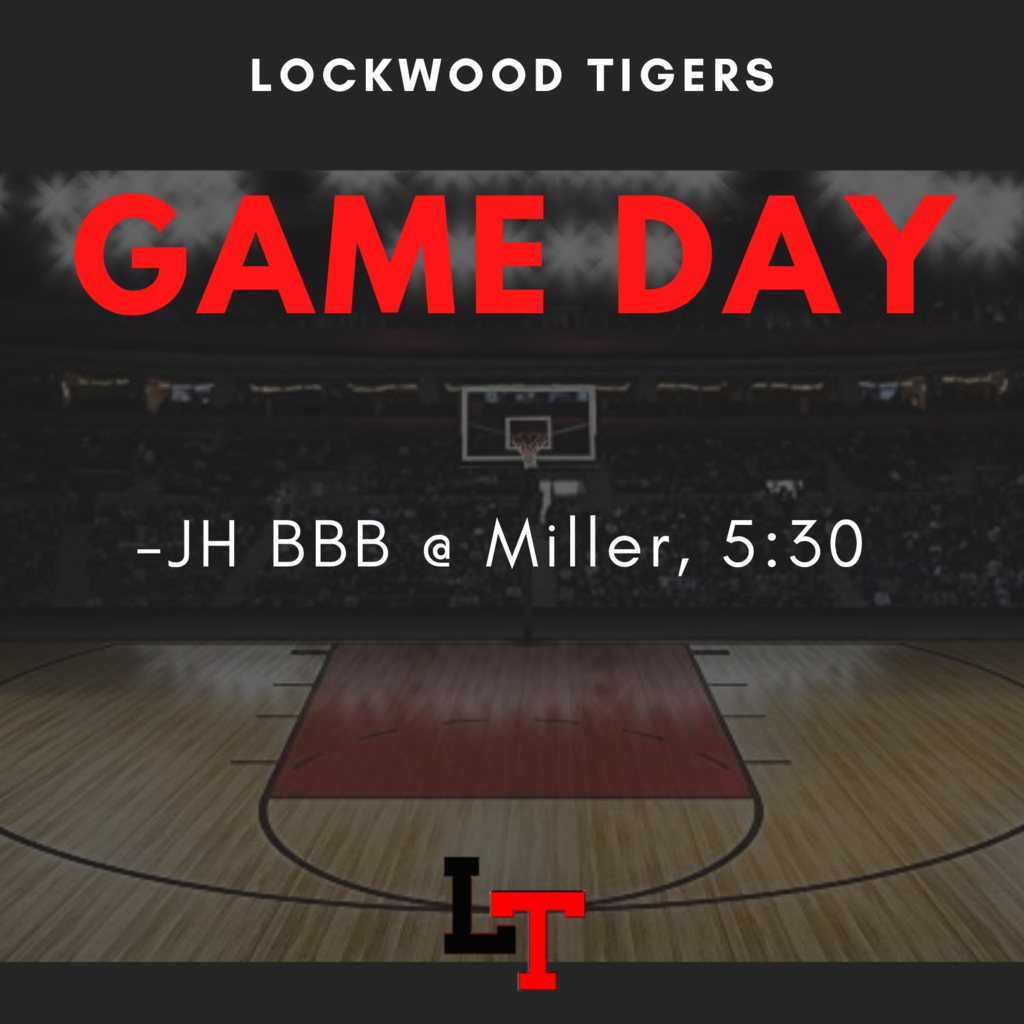 Today's Events - JH BBB vs Stockton, 5:30
Just a reminder that homecoming shirt orders from the cheerleaders are due tomorrow!
The elementary is participating in the Mahomes Read for 15 program building-wide. This information as well as reading logs are going out today. There will be weekly prizes and rewards for students who participate. Students can either read 15 minutes a night or a total of 105 minutes a week. This program runs from Feb. 1 through May 17 with the reading logs due May 18. Check out the flyer for more details.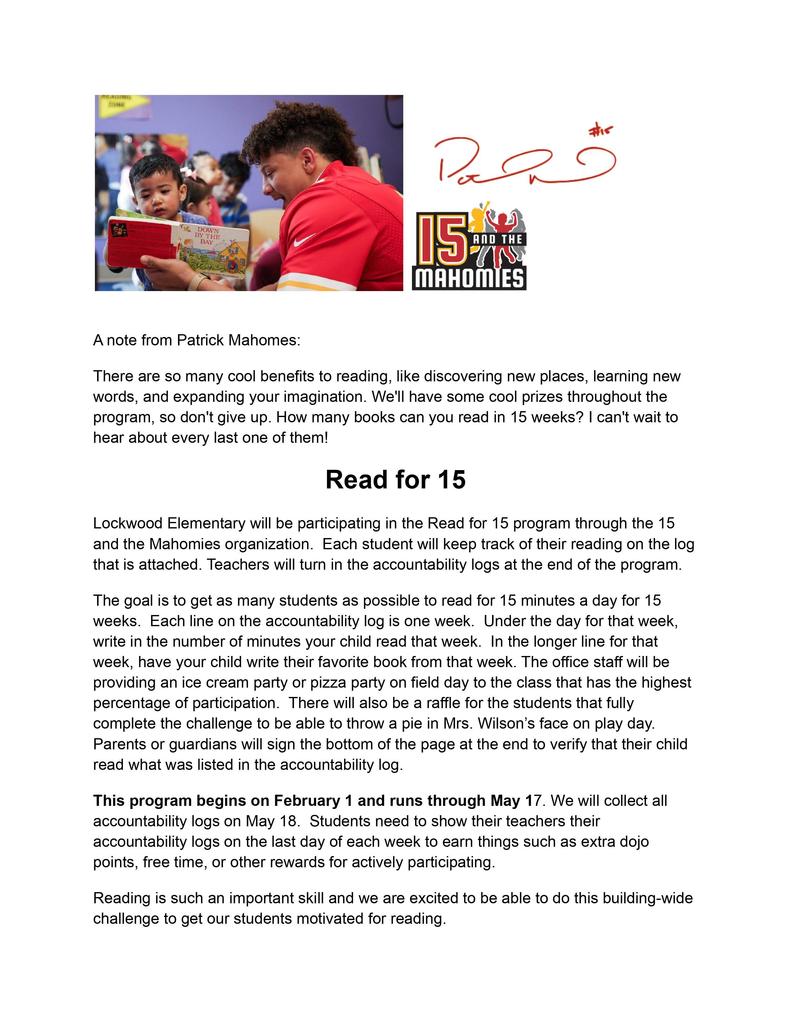 Today's Events - HS GBB & BBB @ Stockton, 5:00 ( 2Q JV, GBB, Varsity BBB)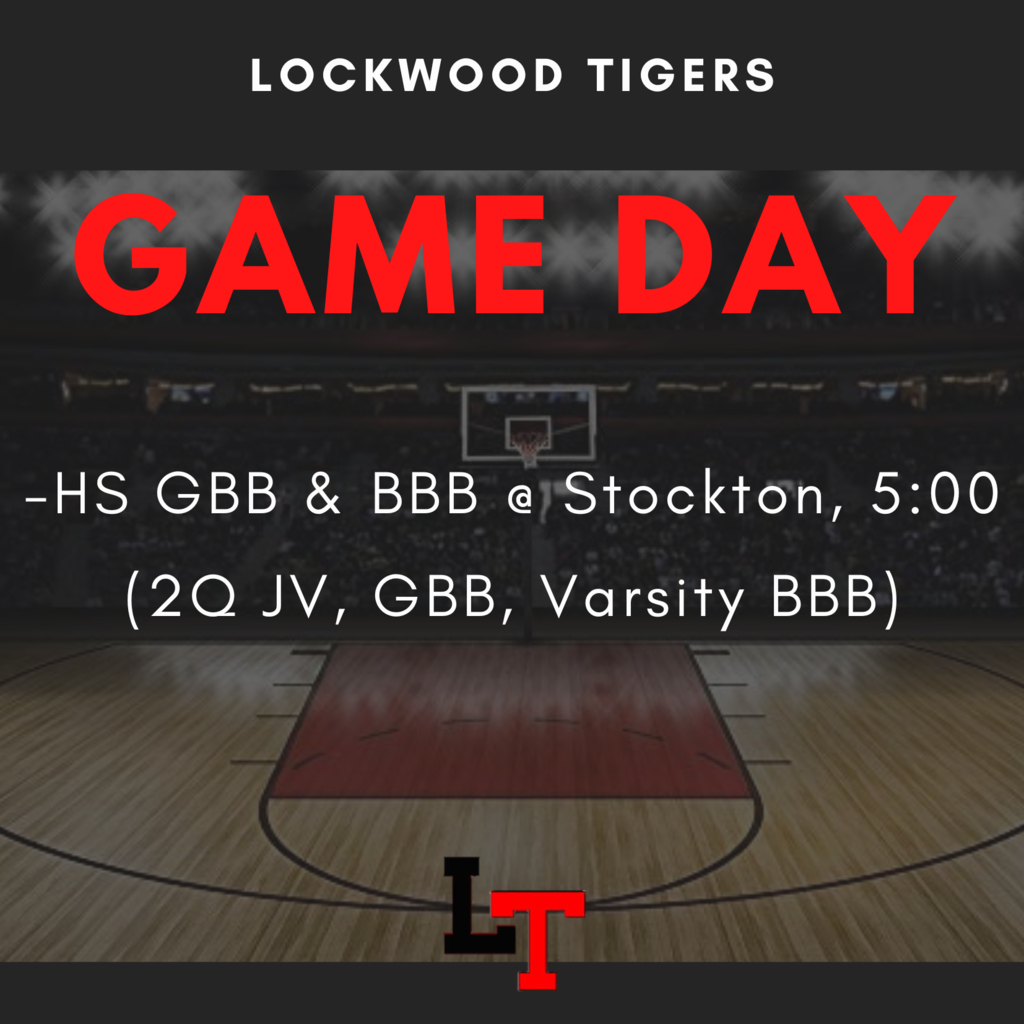 *January 30 Update* -All games and practices have been canceled for today. - Makeup date for JH BBB vs Stockton is 2/1 - Makeup date for HS GBB @ Sheldon is 2/17
Due to icy road conditions, Lockwood R1 will not be in session today, Monday, January 30.
Our school wide winner of the spelling bee today was Addie Roschevitz. The runner up was Ava Anderson. Our finalists did a great job! Addie will move on to The Bee in Joplin!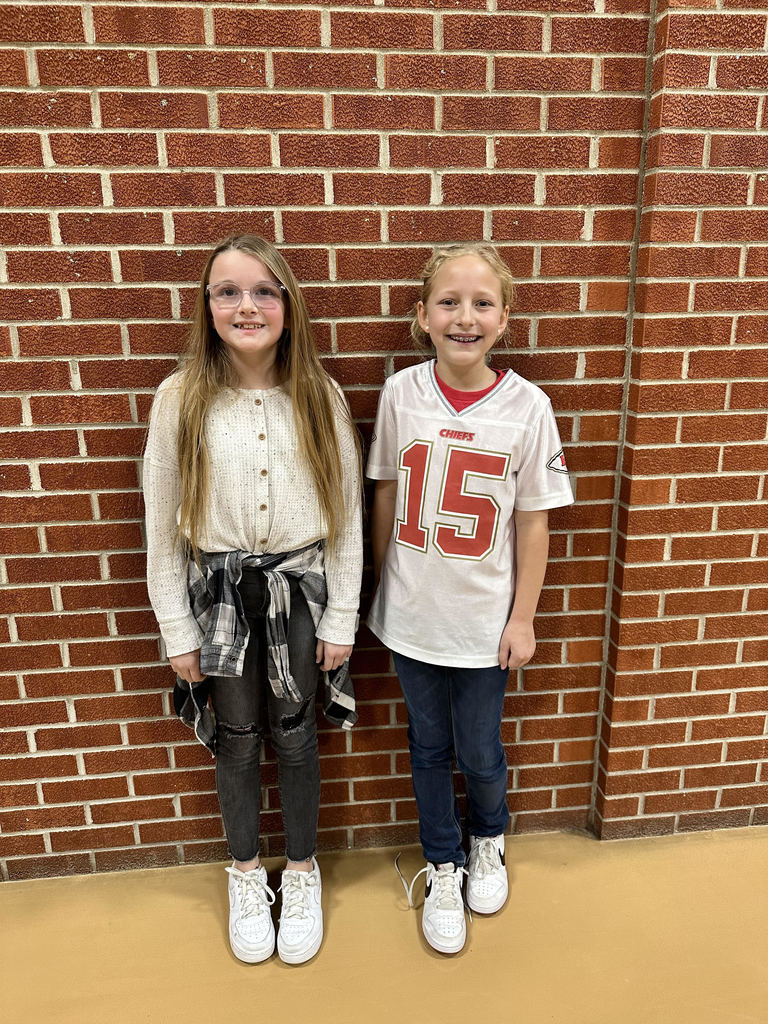 The time for Tuesday's high school game at Stockton has changed to 5:00. JV Boys will start at 5:00 now instead of 5:30.
Lockwood School District is seeking bids for audio/visual installation in our HS gymnasium and the new FEMA storm shelter. Please see the document for more details.
Today's Events - HS GBB & BBB @ Purdy, 5:30 (2Q JV BBB, GBB, Varsity BBB)
Today's Events - HS GBB & BBB @ Dadeville, 5:30 (2Q JV BBB, GBB , Varsity BBB)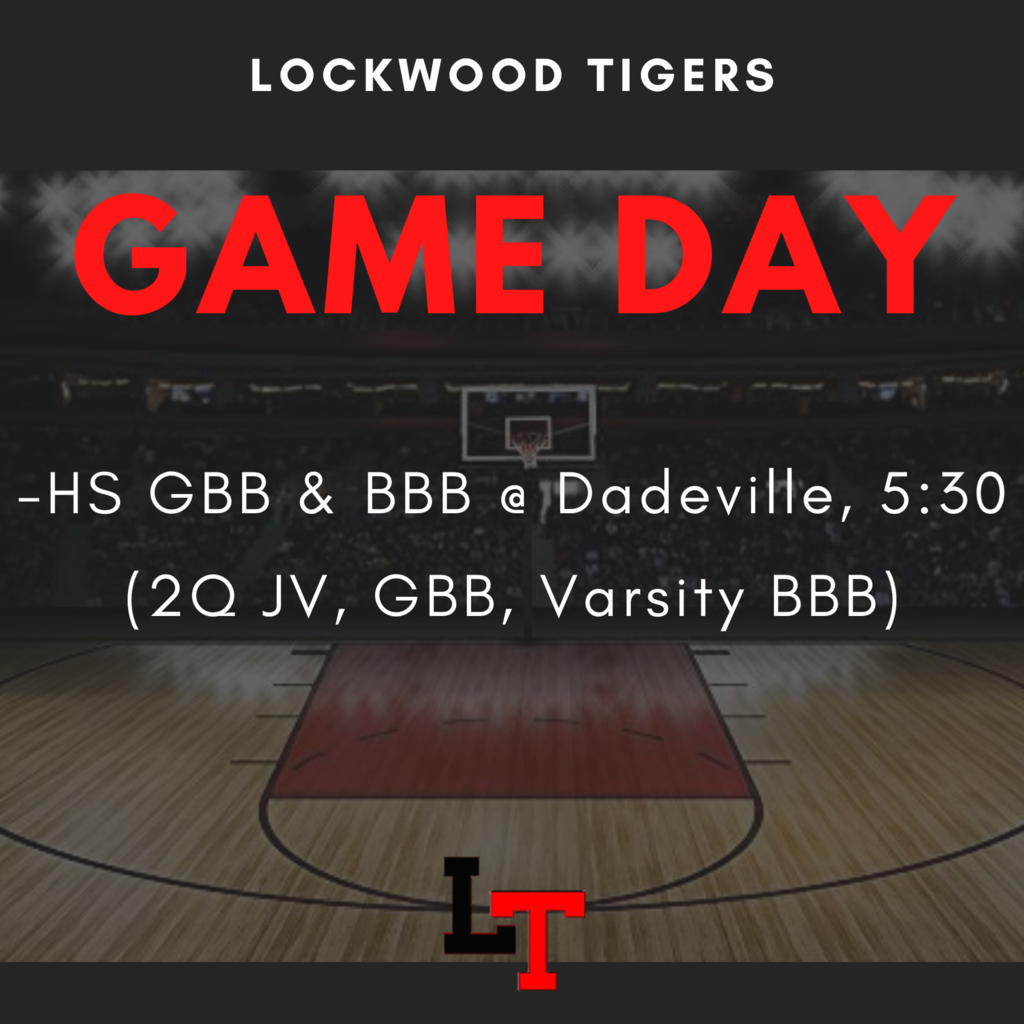 Lockwood R-1 will not be in session tomorrow, Wednesday, January 25.
Here is a glimpse of the calendar for the 2023-2024 school year. Dead weeks for summer are 7/1 -7/9 and 7/31 - 8/4. All of this information can also be found anytime at lockwoodschools.org and in our app!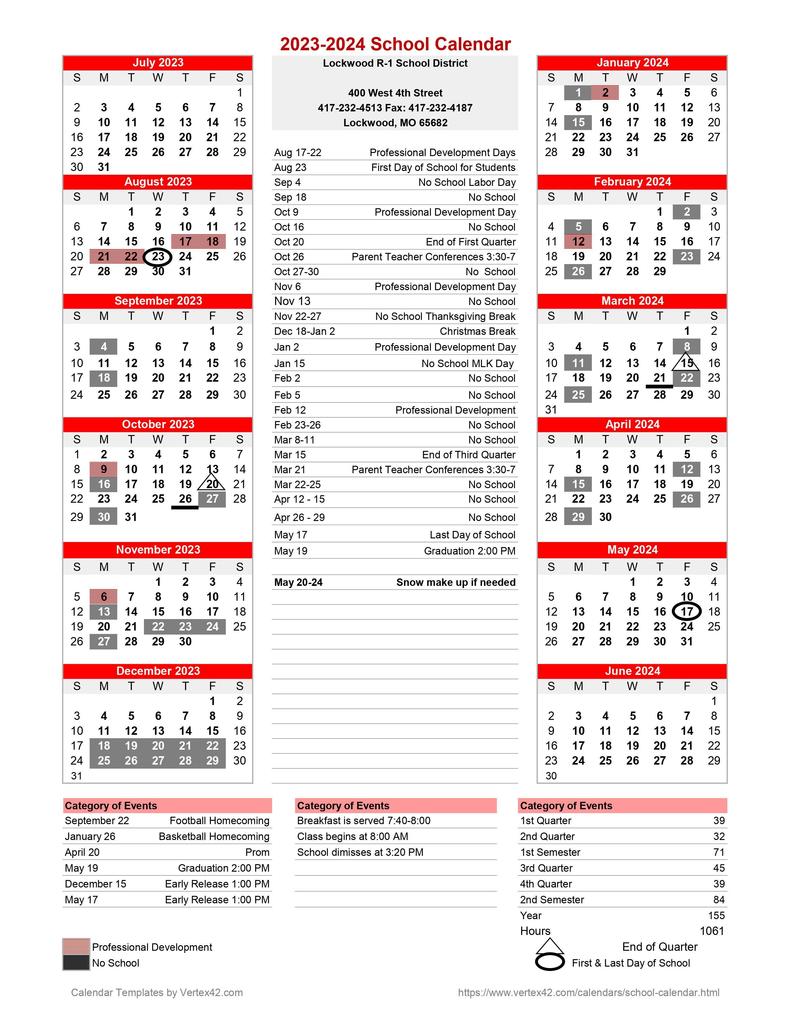 Our cheerleaders are selling homecoming shirts! Please see the attached order form for details.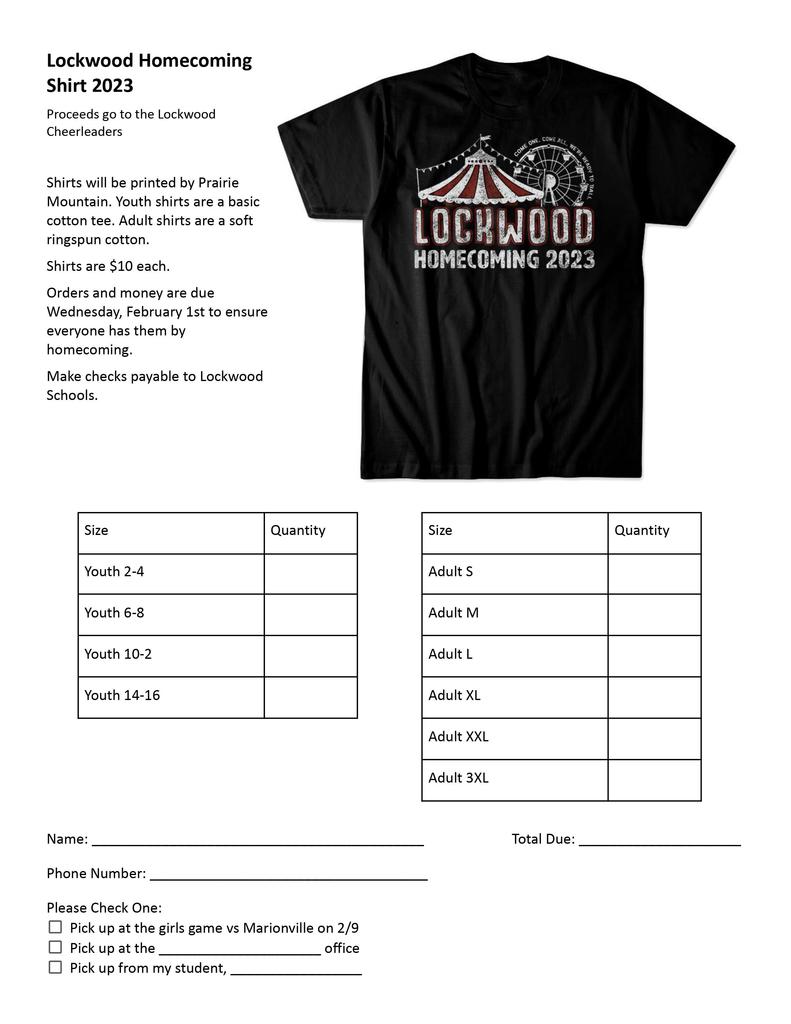 **SENIORS** Due to possible weather conditions tomorrow, FAFSA Night has been postponed to Wednesday, February 1.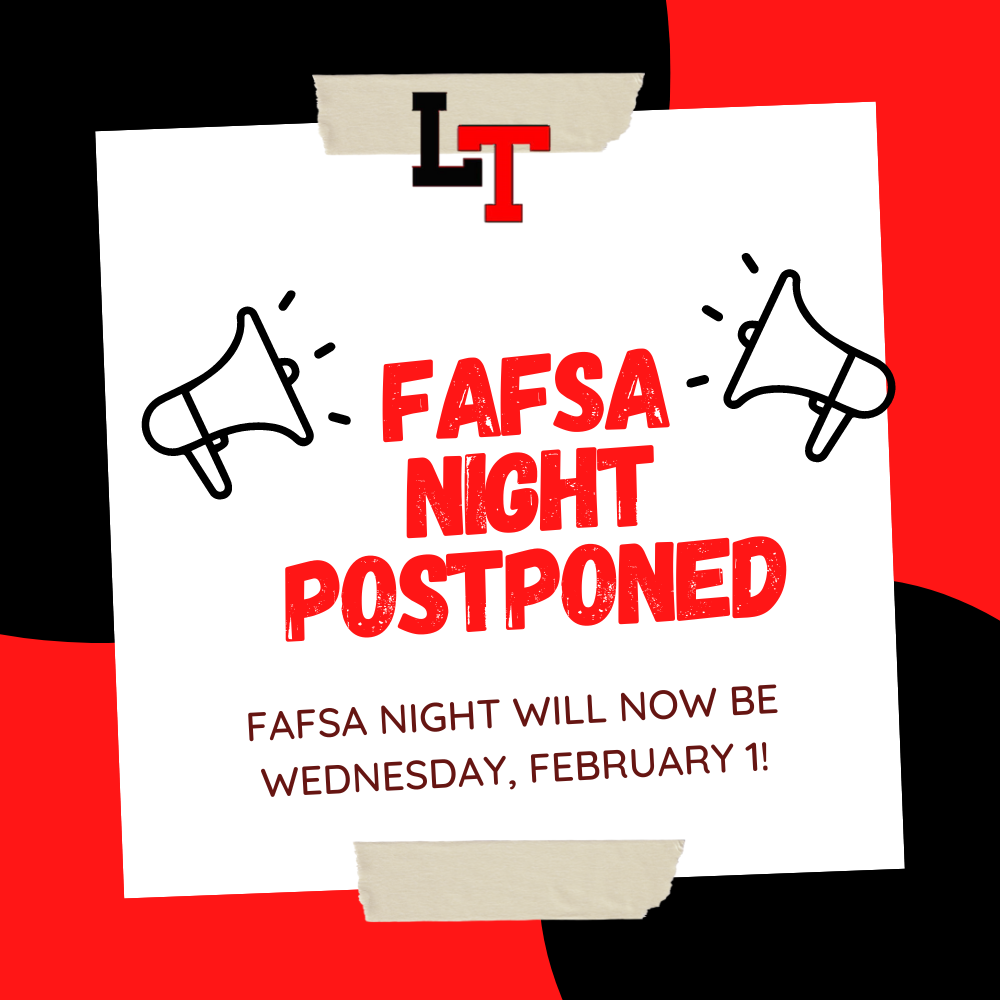 Today's Events - JH vs Ash Grove, 5:30 - HS GBB & BBB @ Ash Grove, 5:30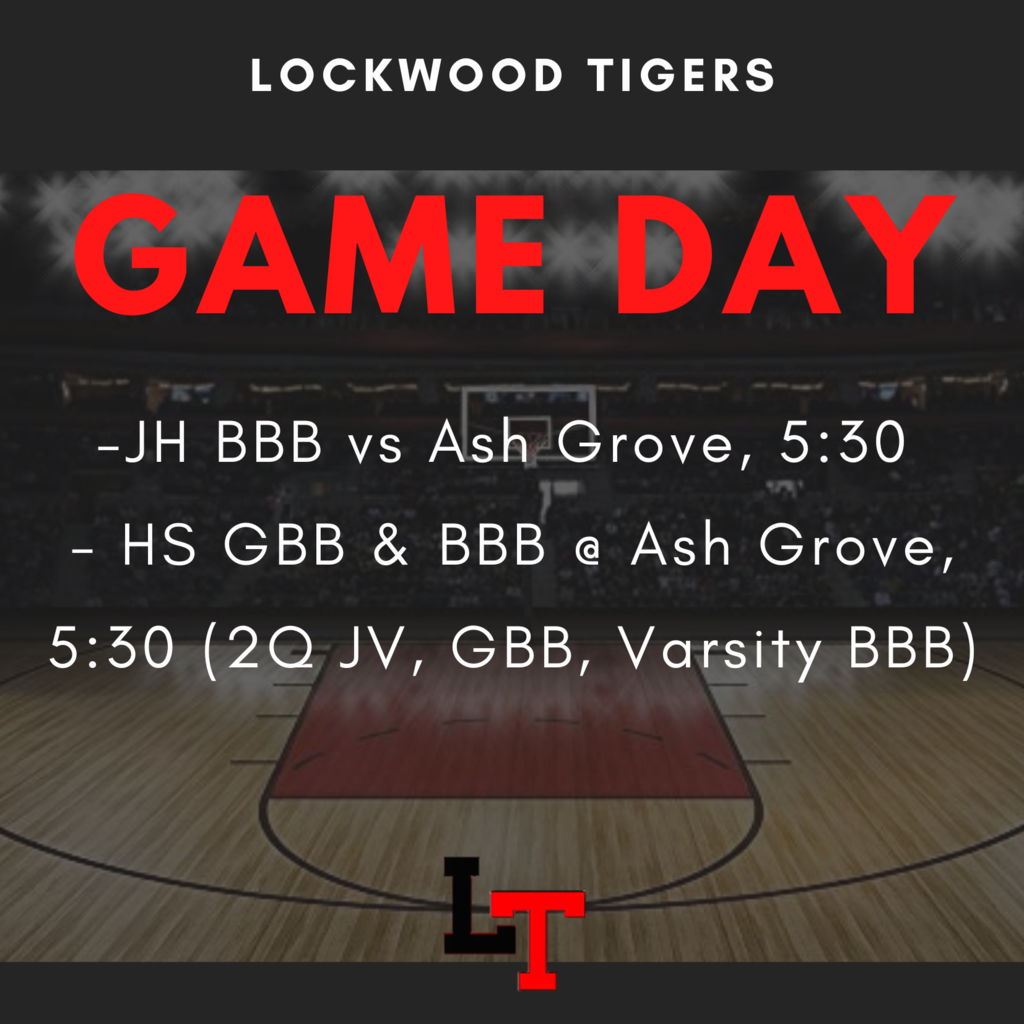 Just a reminder that FAFSA night is Wednesday, January 25 from 5:30-7:30 in the High School Library for Seniors and their parents. A representative from OTC Financial Aid Office will be here to present general financial aid information as well as walk through the FAFSA process. Things needed for the FAFSA: Student must be present At least 1 parent must be present Social security cards (or tax documents showing SSA numbers) for student and all parents being listed on the FAFSA. All 2021 W-2s for students and parent(s) 2021 tax return for both student and parent(s) Both student and 1 parent need a cell phone Both student and 1 parent need access to an email account Bring your school-issued Chromebook or other device to use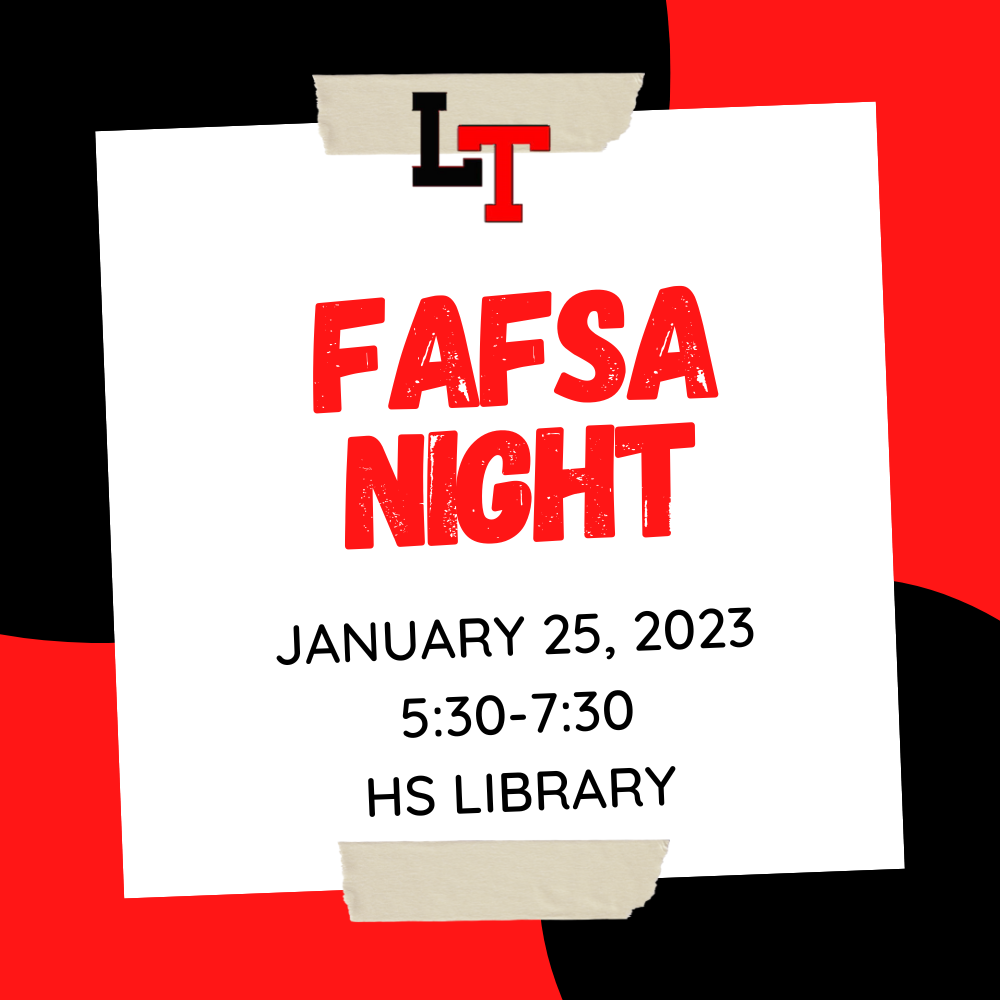 Today's Events - HS BBB vs Eldo @ Stockton, 6:30
Today's Events - JH BBB @ Sarcoxie, 5:30