Today's events: - HS BSB vs Hume, 4:30 (V first, JV TBD) - HS SB vs Hume, 5:00 Come out and support your Tigers!
HS Track @ Stockton AND HS Baseball vs Sheldon have both been cancelled for today.
The phone lines at the elementary are currently down. If you need to reach the elementary, please call Mrs. Wilson at 417-830-1613.
**HS BSB just got moved to 4:30 instead of 3:30!
Today's Events: - HS SB @ Ash Grove, 5:00 - HS BSB vs Diamond @ Lamar, 3:30
Revised/Updated Lamar Baseball Tournament Schedule Monday 3/22 1:00 Lamar vs Lockwood Tuesday 3/23 3:30 Diamond vs Lockwood There will be no third day to the tournament.
Softball Update: The home softball game vs Butler scheduled for tomorrow has been rained out. We have rescheduled the game for Friday April 9th.
Baseball Update: The Lamar Tournament games for tomorrow have been rained out. Games are tentatively scheduled to be made up Tuesday (3/23).
No school 3/19 or 3/22!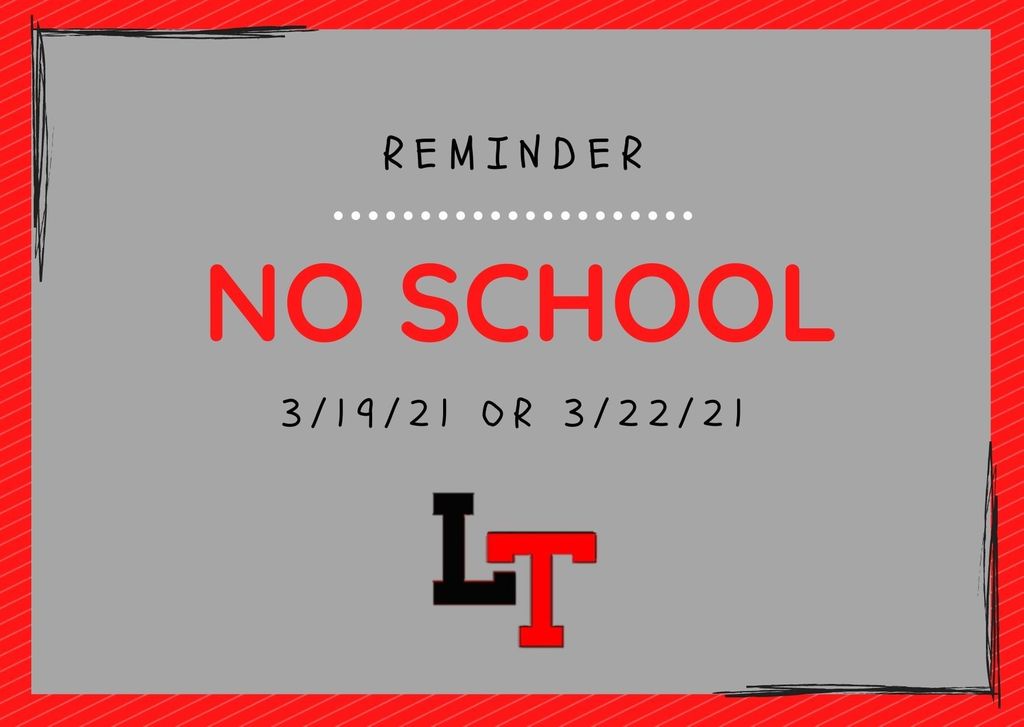 Congratulations to the following students for qualifying for district FFA contests. Payton Wilson, Creed Speaking, 3rd- Owen Neely, Division II Public Speaking, 1st - Clayton Robertson, Advanced Public Speaking, 3rd.
Sports physicals are complete and we would like to thank NP, Kara Morgan, for coming to the school to do them! We are fortunate to live in a great community with great people!
Activities this week: 3/15 @ 6:30 - Winter High School Sports Banquet 3/16 @ 4:00 - HS Baseball Jamboree at Stockton 3/19 @ 3:30 - HS Baseball vs Butler in Lamar Tournament 3/19 @ 5:00 - HS Softball vs Butler in Lockwood 3/20 @ 1:30 - HS Baseball vs Diamond in Lamar Tournament
Here are the winners for the OPAA National Breakfast week coloring contest!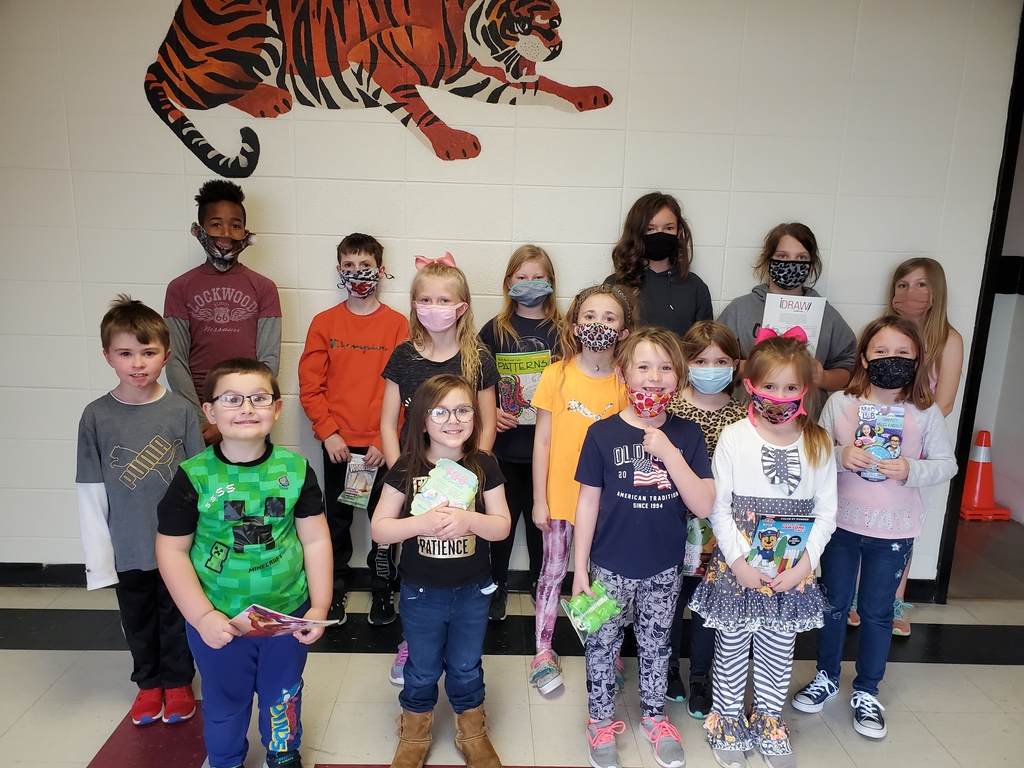 The following students won the Men's Civic Club poster contest. Congratulations! 1st place: Gracyn Clawson 2nd place: Farrah Rockwood 3rd place: Aryan Farmer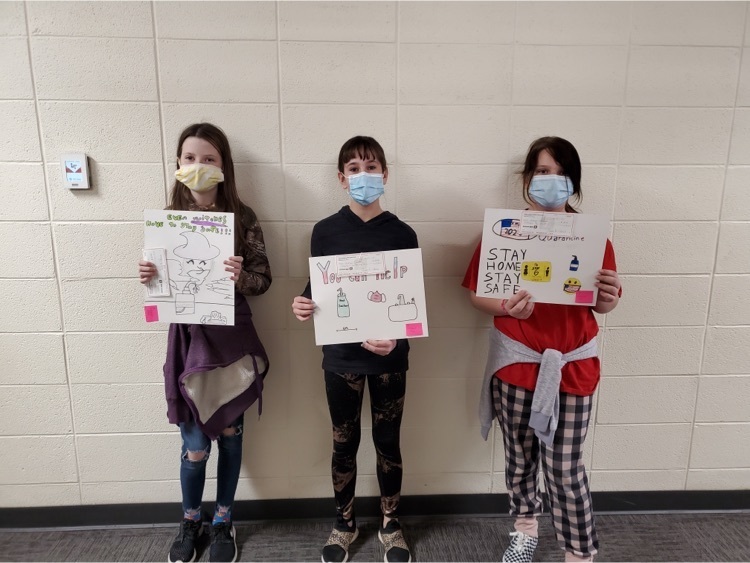 A big thanks to BJ Taylor for donating lime for the softball field!
High School Boys and Girls Basketball Banquet will be held next Monday (3/15) at 6:30 in the High School gym.
We are looking to partner with Stockton Schools again this year for Summer School. Forms have been sent home with students. Please return the form to your school secretary by Friday, March 12, 2021. We will need to get numbers together so that we can finalize our plans for summer school. Even if you do not plan to have your child attend, please return this form with a No so that we have a response from each family and know that you received the information.
Congrats to our science students who brought home first place in our conference competition!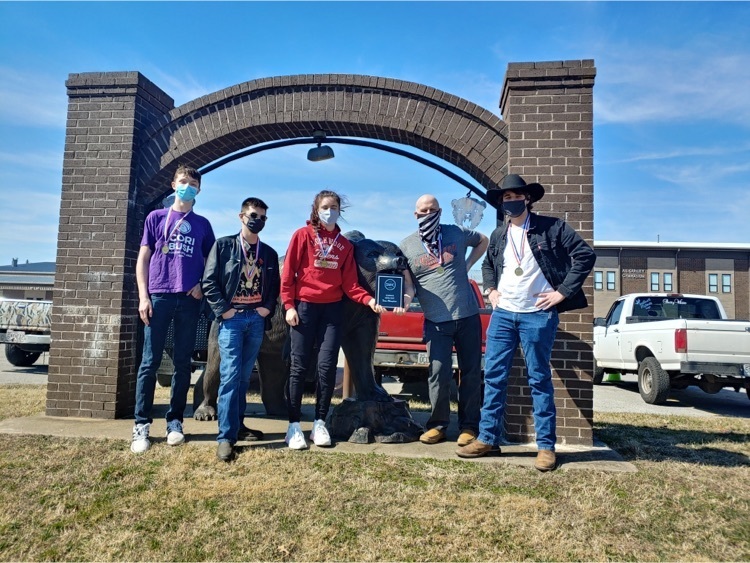 Next week is National Breakfast Week! Check out the flyer for special days!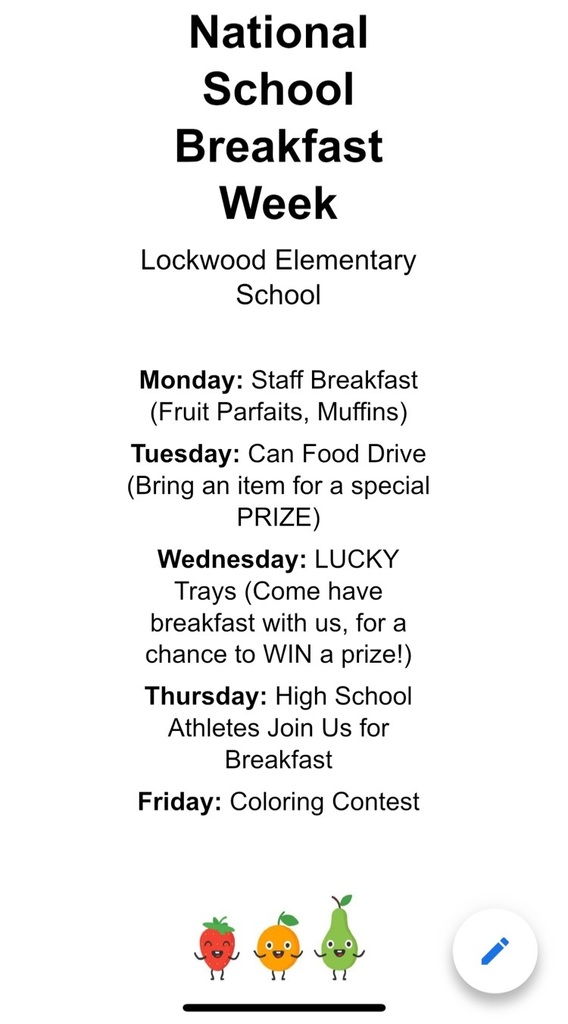 Youth baseball sign up forms will be going home with kids this week. Forms are due March 18.