Perfect attendance for the whole year! They celebrated at Quantum Athletics!
Tigers advance to sectional round of state golf! Sectionals are Monday, May 8 at Redfield Golf and Country Club in Eugene, MO.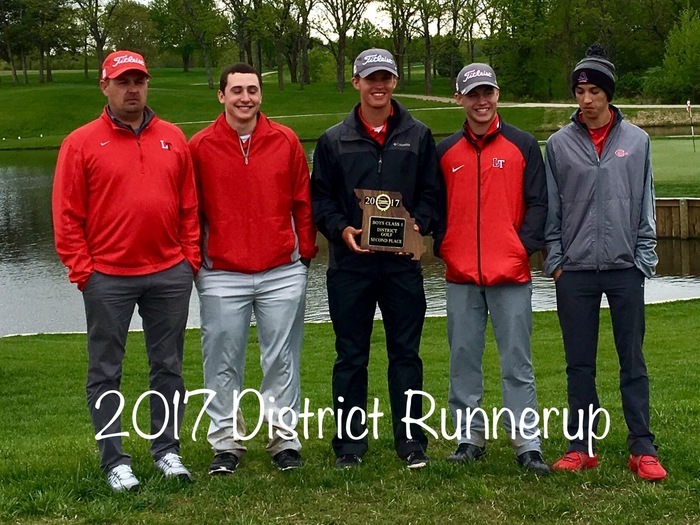 If you happen to get an email regarding a shared google doc from any staff member at Lockwood please delete it. There is a widespread Google virus going around.
Graduation Activities: -Baccalaureate tonight at 7:00 -Graduation Friday, May 5 at 7:00
Any parent planning on attending field day on Tuesday, May 9 must attend a MANDATORY PTO meeting Monday, May 8 at 5:30 on the back playground blacktop. Safety of the students will be discussed at the request of school administration.
The high school awards ceremony will be today at 1:00.
FCCLA took their end of the year trip to Victory Missions where they volunteered. They celebrated afterwards at Incredible Pizza.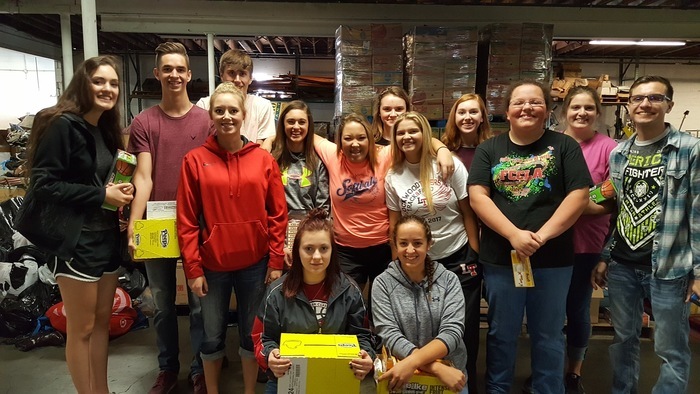 Announcements SB @ Liberal vs Golden City, 4:45 Congrats to Brady Waters for breaking the school Triple Jump record at Diamond! He jumped 41' 10". The previous record was 40' 10.5" held by Brad Shorter in '93. A boys record had not been broke since 1993.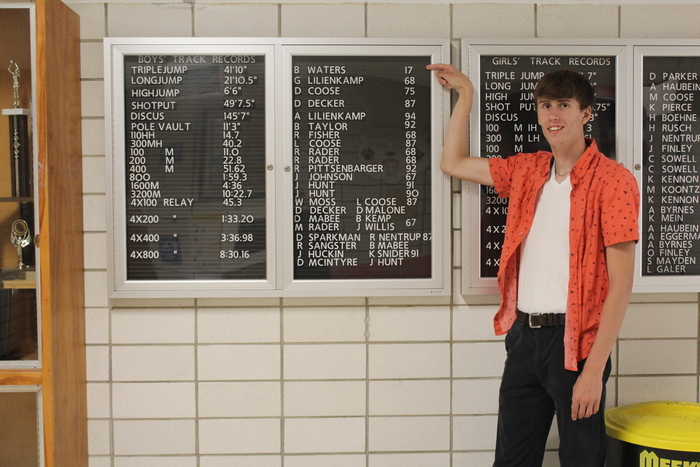 Little Tigers Boys Camp Info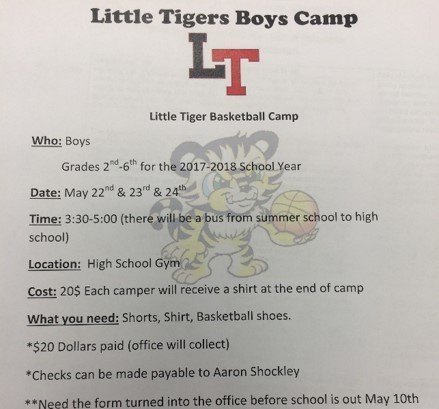 The softball game today against G.C. has been moved to tomorrow at 4:45 still in Liberal. Also, in order to graduate, get a graduation packet (8th grade), and to participate in field day, lunch balances need to be paid!
It's the final week for seniors! Skylar Neill is one of the many seniors who tutored throughout the year. His kiddos will miss him!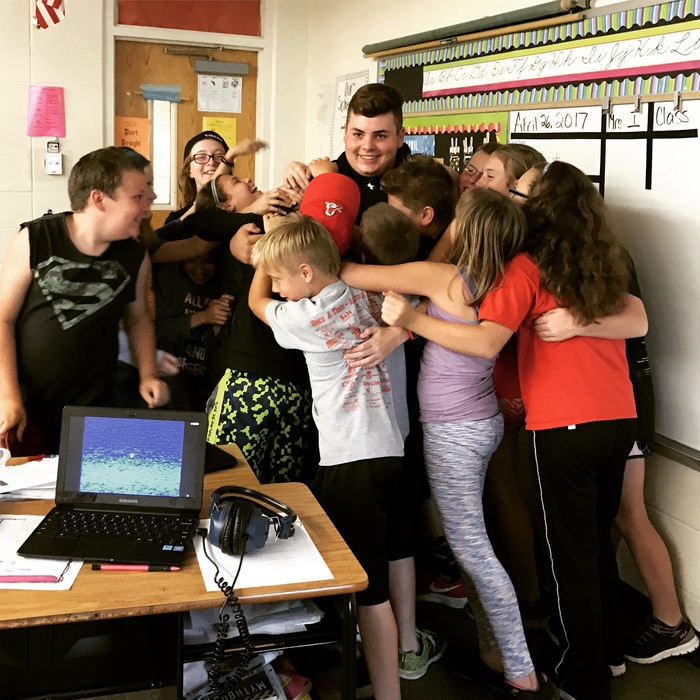 The baseball game for today has been cancelled.
Baseball, softball, and golf have all been cancelled for today.
We love to see students helping our environment! Cayden Coose chose recycling for his LEAP Passion Project!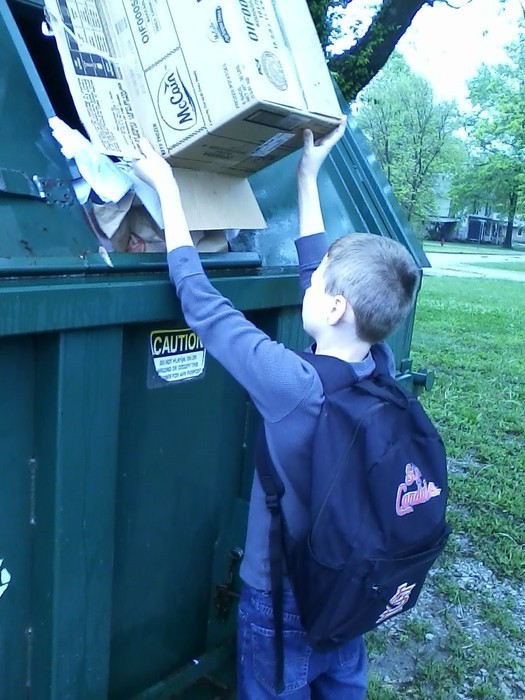 Announcements: - Golf @ Joplin - BSB @ Jasper - SB @ Jasper - MS SRVC Track @ PC
The end of the year brings about a lot of activities. Make sure to check back for daily announcements! - Summer School forms are still being accepted. Dates are May 15 - June 15. - Middle School Success Day is Monday. They will be traveling to a Springfield Cardinals game. Students, please bring a sack lunch or money for concessions.
Announcements: - Kindergarten Club will be tomorrow 8:30-11:30 - SB @ Stockton -Track @ Sarcoxie
The high school concert and art show will be tonight at 6.
Middle school STUCO field trip to Cici's, Sky Zone, and Andy's!!
BSB vs Greenfield, 5:00 SB vs Greenfield, 5:00 HS Track @ Diamond