Parents of students who ride bus number 6, the replacement is now finishing the route.
Attention parents who have a student riding a bus: Because of bus issues, Deann's route did not finish. Once the other buses get to school they will then go and finish the route. If for any reason a student needs to be picked up before then please call the school and a school administrator will pick the student up.
At this time the school closing network is not working properly so the announcement is not on T.V.; however, we still do not have school today (1/5/17). Thank you.
Due to slick roads, Lockwood R-1 School District will NOT be in session today, Thursday, January 5th.
HS boys and girls basketball will host Diamond tonight. Varsity will play in the high school starting with girls at 6:00. JV will play in the elementary gym starting with boys at 6:00.
Just a reminder that classes for Lockwood R-1 School District will resume Wednesday, January 4th. Happy New Year!
HS BBB will travel to Marionville tonight. JV will play first at 6:00 p.m. Have a great break, Merry Christmas!
From Mrs. Scott: Thank you to everyone who donated and helped spread the word about my class's flexible seating project on Donor's Choose. Thanks to you, our project has been fully funded (in less than 3 days!) and our class will begin enjoying flexible seating after break. Flexible seating gives students the option to work in a more comfortable environment, which helps them to do their best work. Thanks again! Mrs. Scott ~pictures coming soon!
Congrats to the Aggie of the Month, Jayd Forst!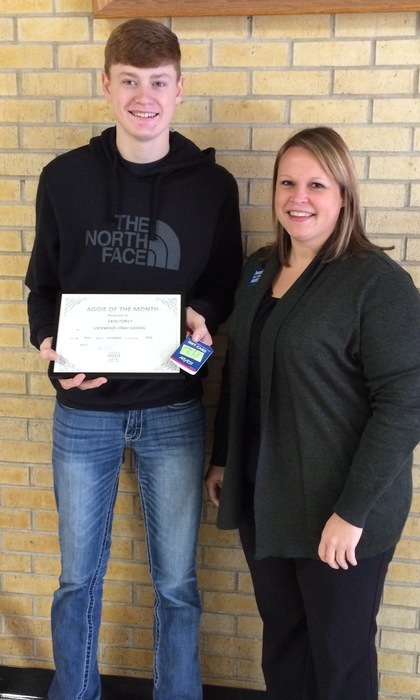 Parents/Guardians of vo-tech students, due to weather conditions students will not be traveling to vo-tech today. They will be staying at school until dismissal at 1.
Reminder: Lockwood School District will dismiss at 1:00 p.m. Friday, December 16th for Christmas Break. Classes will resume Wednesday, January 4th. Merry Christmas!
Great job to the middle school and high school choir as well as the high school Drama club on their performance Monday night!
HS BBB will host Walnut Grove tonight. JV will start at 6:00 playing 2 quarters. Varsity to follow.
The high school Christmas concert and play will be tonight at 6:00 p.m. Drama will be presenting, It's a Wonderful Neverland!
Congratulations to Rylee Neill for making her thousandth point last night! Great job, Rylee!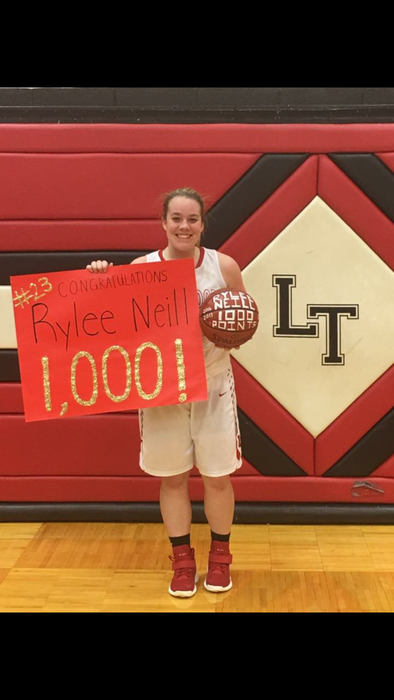 Announcements: *HS GBB/BBB will play at Rich Hill. Game time is 5:30. Order of games will be JV Boys, Varsity Girls, Varsity Boys. *Elementary Christmas Concert will be in the high school tonight at 6:00 p.m. *MS GBB will have their conference tournament Saturday.
*MS GBB will host Pierce City here tonight. Game time, 5:30. *HS BBB will host Ash Grove. Game time. 6:00 (JV)
Announcements: HS GBB will play at Marionville. Varsity will play first at 6:00 p.m. with JV following. Again, congratulations to the middle school girls for their championship title at the Jasper tournament!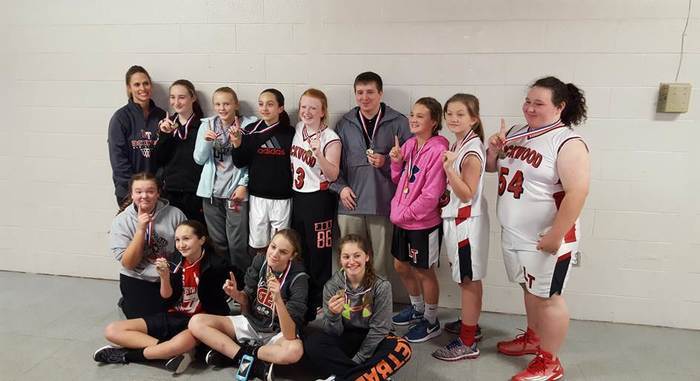 It's a great day to be a Tiger! High school boys and girls basketball will be playing for first place today in their tournaments! Girls will play Purdy at 4:30 in Diamond and the boys will play Lamar in Lockwood at 8:30. Also, congratulations to the middle school girls basketball team as they won the Jasper tournmanet! Great job!
Updated DCC Bracket